If you really want to start growing your business with Pinterest marketing, Tailwind is a must-have tool for several reasons. If you aren't using Tailwind yet, I am going to review my top 5 Tailwind tools for Pinterest growth you should be using.
This article may contain affiliate links, which means if you make a purchase through the link, I get a small percentage at no additional charge to you. See my Disclosure Policy for more info.
Pin it for later!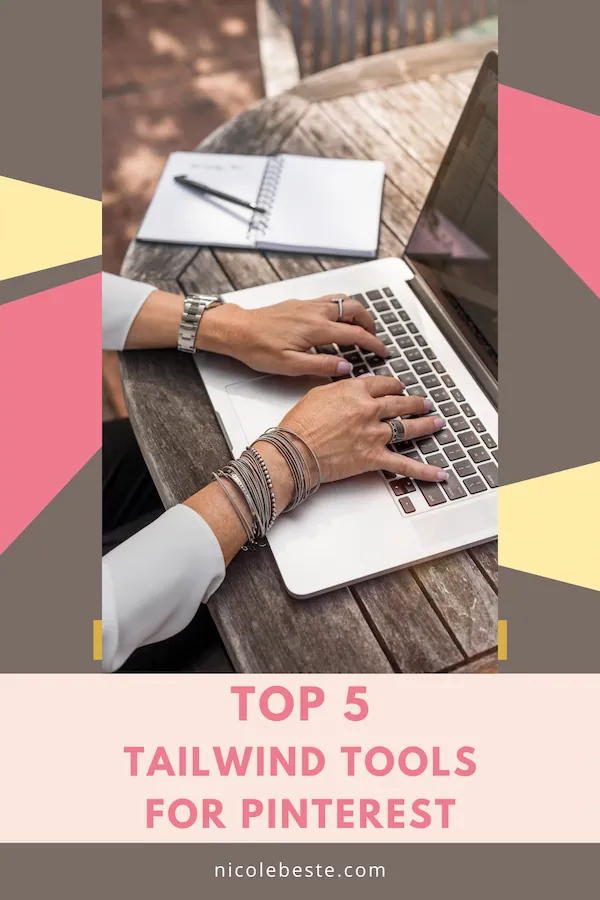 What is Tailwind?
Tailwind is the best and only approved scheduler for Pinterest. Pinterest has approved Tailwind as an official scheduler of all things related to Pinterest marketing. Tailwind has many features and tools that will help you grow on Pinterest and save a lot of time doing it.
Use my affiliate link to schedule your first 100 pins free with Tailwind!
Tailwind Tools and Features to Use:
1) Scheduling in Advance
No one has time to manually pin and share content every day. That's one of the major benefits of using Tailwind. While the Pinterest native scheduler lets you schedule out pins for the next two weeks, you can schedule in bulk on Tailwind much further out. Set it and forget it!
2) Interval Scheduling
Another vital scheduling feature available with Tailwind is its interval scheduling feature. You can schedule the same pin to up to 10 relevant boards at scheduled times you specify. I generally recommend at least 1-2 days' interval between the same pin going to a different board, depending on how old your Pinterest account is.
Do you want to know how to use Tailwind to make sure Pinterest will code all of your pins as fresh? Then you need Scheduling Shortcuts from Levee Road Studio. You'll learn two scheduling methods, how to ensure all your pins will be fresh, and the best Pinterest Strategy hacks!
3) Drafts Tab
Once you've uploaded your pin to drafts and assigned it to your boards, you can further optimize it by adding the board title to the pin title. This will boost the pin's SEO and help it rank! You can even do this to optimize third-party pins as well, if you save it to Tailwind from the website. Just write a description while it's in drafts before you schedule it!
Why should you schedule third-party pins when it isn't required? They will optimize your boards and help Pinterest learn what the board is about faster.
Tailwind has made some updates. Use this link for the Legacy Drafts page on a browser you're already logged into Tailwind on, and save it!
4) Tailwind Communities
An added bonus with Tailwind is Tailwind Communities, formally known as Tribes. Communities are similar to Pinterest group boards, in that there are multiple contributors who reshare each other's pins to help grow their reach.
This is how communities work on Tailwind:
Someone saves a pin to a community, then reshares somebody else's pin.
That makes it a great method for getting more eyes on your content and resharing other people's content from Communities to your boards that your audience will also love. The key is finding active and relevant communities that fit your niche and your ideal audience.
5) Analytics
Pinterest does have analytics, and you can see the most important results of your Pinterest marketing from Google Analytics. However, Tailwind has some extra analytics. You can easily see which boards (and types of content) are the most popular for your account, what your top pins are, and more. This is important, because if you aren't sure what to make pins for, make more of what's already working!
Dive into your Tailwind analytics once a month to see how your content, boards, and pins are all performing. This can help you continue to create content that your audience is going to love!
Pin it for later!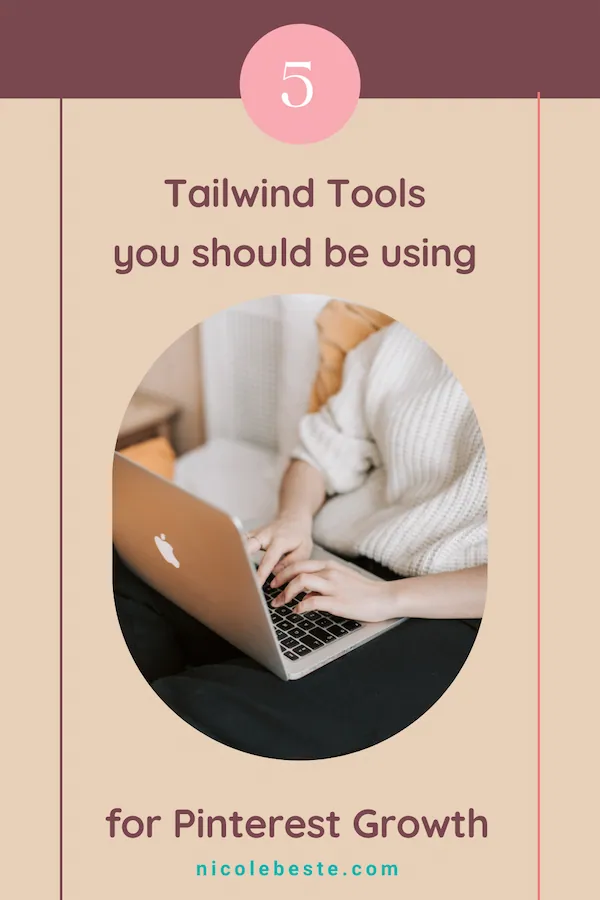 Conclusion
There are more schedulers than ever! However, Tailwind is the best for Pinterest. Board lists and the interval scheduler are vital for sharing your content consistently every day, and you can only do that from Tailwind.
Get Tailwind today!
If you need help setting up your Pinterest and Tailwind accounts, visit my Pinterest Services page to learn more about how I can help you.
Start getting the most out of your Pinterest marketing! Tailwind is a great tool to help you schedule pins, grow on Pinterest, and save yourself tons of time.
Follow me!