Give your audience a high-quality

reading experience that leaves them wanting more
Proofreading and copyediting services for fiction indie authors
to fine-tune your writing while maintaining your unique voice.
"I used to think I was good at editing. I even considered the possibility of starting a second career as a free-lance editor. Now that I've had Nicole edit for me, I know I am not nearly as good as I think, and I don't know nearly enough about grammar to hire myself out. Nicole is incredible. She catches things my eye never would have seen (like an inadvertent extra space in between words—how does she see those?).
I am so thrilled to have had her go through my manuscript before I publish it. It has saved me time and effort—time that I can now put into writing and promoting. I also feel far more confident that I will be publishing a book that is a hundred times more error-proof than it would have been if I had done this completely on my own. Thank you, Nicole! I will be sending all my manuscripts to you in the future."
-Carper Smith, author
Wouldn't you love to publish high-quality books that will have your fans returning for more?
As an indie author, you've spent months crafting relatable, compelling characters and a page-turning plot. You might have spent an entire writing session (or two) staring at a blank page with nothing but the blinking cursor to keep you company. It happens. Even when you have your novel plotted carefully in your notes and can see it all in your head, it doesn't always flow to the page easily. Writing is hard.

But you've made it. You stuck it out and finished your novel. You've resolved the conflict and showed how your main character has grown. You foreshadowed and delivered on your promises and made it to The End.
Now it's time to polish your writing to give your audience the best possible reading experience.
You're so close to your writing, you know what it's supposed to say. You need a fresh set of eyes before you let the world meet—and fall in love with—your characters.

I want to help to make your writing as perfect as possible! I'll catch any errors or inconsistencies missed in previous edits that might distract readers from your story. When your readers trust you to give them a high-quality, published story, they will return to you for more.
---
Hi, I'm Nicole, and I read a lot!
I'm a fiction proofreader and copyeditor dedicated to polishing your writing so you can deliver the best possible book to your readers.
I study comma and hyphen rules so you don't have to. Your unique style and voice comes first though, and I'll make sure you stay consistent throughout your book.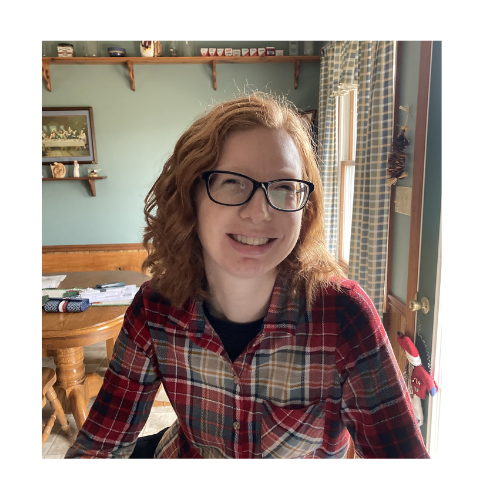 ---
Which fiction editing services do you need?
Copyediting
Comes before proofreading and involves correcting grammar and punctuation. Makes the style and content consistent throughout.
Proofreading
Last check before publication. Follows style guide and corrects any errors that slipped through the editing process.
Beta Reading
Provides feedback about your storytelling after self-edit, like a test audience. Does not replace a professional editor.